A Cozy and Peaceful Haven
in the Cloud Forest
Escape into our sophisticated comfortable accomodations
---
Discover a sanctuary of comfort and tranquility at the Ficus Sunset Suites Monteverde. Our thoughtfully designed Double Queen and King accommodations provide a serene retreat amidst the natural beauty of Monteverde. Experience exceptional comfort and warm hospitality during your stay.
Our expansive rooms feature private terraces or balconies adorned with comfortable lounge chairs, inviting you to unwind while basking in lazy afternoons and breathtaking sunsets. Immerse yourself in the captivating panorama of the Gulf of Nicoya, marveling at the ethereal cloud formations, as you sip on a glass of wine. Just outside your room, find tranquility amidst our meticulously manicured gardens and lush cloud forest, where encounters with the local wildlife are not uncommon.
In-Room Amenities
All rooms feature free Wi-Fi, daily housekeeping, balconies, locally sourced Heliconia Ranch coffee, mini-fridges, and TVs.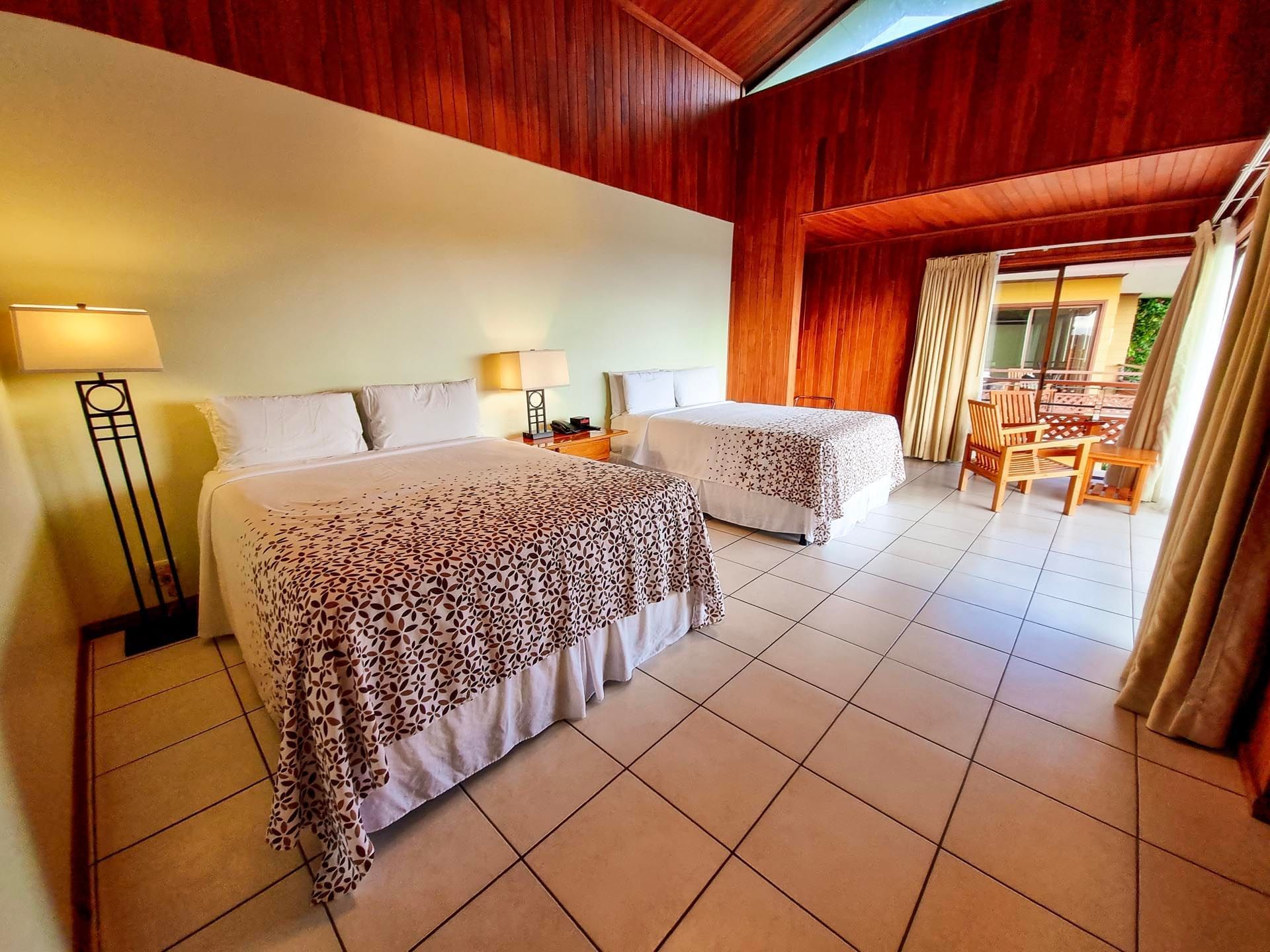 This spacious and elegantly designed retreat offers a host of amenities to enhance your stay.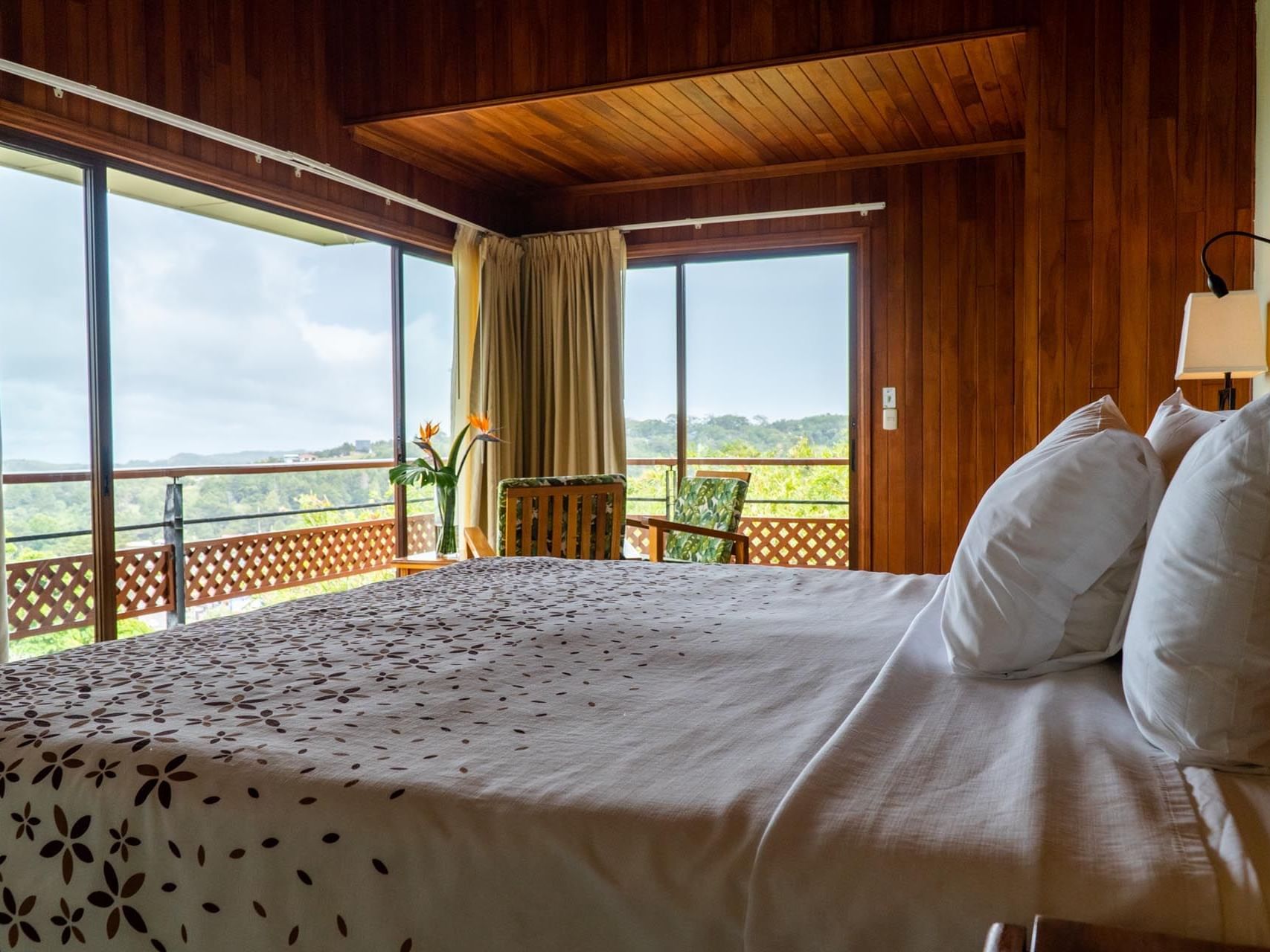 This inviting retreat is designed to provide a superior experience, complete with a range of exceptional features.

Offers
Immerse yourself in the breathtaking beauty of the Costa Rica rainforest, indulge in exquisite gastronomic delights, immerse yourself in cultural experiences, or embark on thrilling adventures. Explore our range of customizable options and craft your ideal package, tailored to create lifelong memories.