All you need to know about Guanacaste for your upcoming vacation!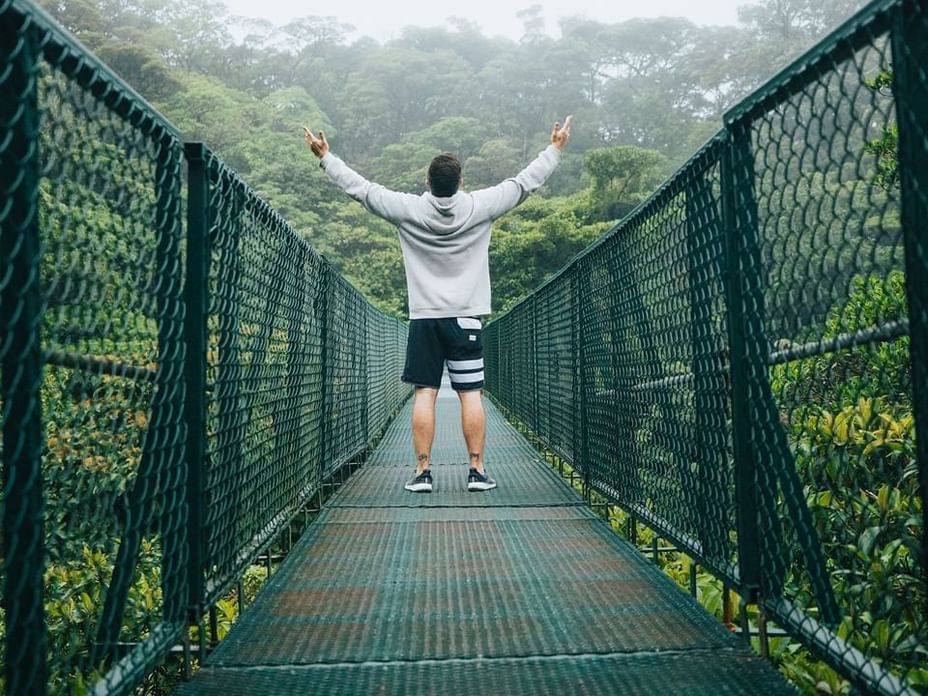 Guanacaste is the northwestern province of beautiful Costa Rica and is home to some of the country's most precious natural, historical, and gastronomical treasures! During your vacations in Guanacaste, you will be able to enjoy amazing beaches, live volcanoes, delicious food, and experience the rich cultural history of Costa Rica´s cowboy country. So, here is a guide of all you need to know about Guanacaste for your upcoming vacation. Saddle up for your ride through the Nicoya Peninsula!
From the beauty and serenity of Papagayo Golden Palms Beachfront Hotel, you have the possibility of exploring the region during your vacations in Guanacaste. This is, of course, if you can bring yourself to leave the palm-shaded pool or Panama Beach which is just steps from the hotel to experience the natural and cultural wonders of Guanacaste. What makes the decision simpler is that Papagayo Golden Palms has a fantastic location so checking out a volcano, a national park, or getting to and from the airport is easy and convenient.
Landing and Taking Off!
Recently rebranded, your vacations in Costa Rica will begin upon arrival at the Guanacaste Airport located just 30 minutes from Papagayo Golden Palms. With international flights arriving daily from the major US hubs, you will be able to enjoy the Guanacaste sunset, sipping on a cocktail after a short flight from most US cities.
The Guanacaste Airport has all the international airport facilities too to make your travels to and from Costa Rica as comfortable as possible. In these extraordinary times, it is also equipped to have a COVID-19 test prior to your departure back to the USA, Canada, and Europe. It is always important to check the latest updates regarding travel requirements before leaving home as they change regularly.
Visit a Volcano
While the Nicoya Peninsula is pretty flat compared to the rest of the country, it is home to the Guanacaste Volcanic Range that runs along the northern boundary, and it is very impressive. Not only is it beautiful, but it also boasts a number of live, dormant, and extinct volcanoes and some can be visited during your vacation in Guanacaste.
The best known and most visited is the Rincon de la Vieja Volcano and it is loaded with adventure in nature activities and experiences like no other! You can visit the National Park and see the volcanic environment with boiling mud and water pools and walk through a variety of forests. You don't see the crater but it's not so far above you!
The Papagayo Golden Palms Tour Desk can organize an adventure experience of a lifetime on the slopes of the volcano where ziplining through the forest canopy, tubing down a canyon river, hot springs, mud baths are some of the fantastically fun in nature activities you can enjoy.
Blue Mind in a Blue Zone!
Blue is a big color in Guanacaste for lots of wonderful reasons! Firstly, the beautiful blue skies are your daily companion while exploring the stunning Guanacaste white sand beaches that run right down the Pacific Ocean coast. From Tamarindo Beach and Flamingo Beach to the south right up to Hermosa Beach and Panama Beach in the Papagayo Gulf, blue skies and refreshing turquoise blue water are ever-present.
Being by the water makes you happier, more at peace, and is a great place to be for our mental and physical health. Welcome to a Blue Mind state! With the Guanacaste and Costa Rican laid-back lifestyle and staying at your beachfront hotel, you can explore a new beach each day from Papagayo Golden Palms including Panama Beach that is just steps away from your suite.
Guanacaste is also home to one of the five Blue Zones in the world. This is a local community that has found the secret to remaining healthier and happier for longer. A combination of focusing on family, being part of a community, drinking lots of water, eating light dinners, and getting some Vitamin C and D from the sun are some of the reasons, Nicoya, Guanacaste, is home to an extraordinary number of Blue Zone centenarians!
High on History
Guanacaste could well be Costa Rica´s most culturally rich province thanks to its pre-Columbian, colonial, and cowboy roots that can be witnessed and experienced to this day. After some Blue Mind days at the beach or by the pool or on a volcanic adventure ride, why not add some history to your Guanacaste vacation mix of local flavors.
Liberia is our first historical visit. It is called the White City as it is filled with whitewashed colonial buildings. This main commercial center is home to a cultural center, the Hermitage of Our Lady of Dolores, the Museum of the Guanacaste Cowboy, and other interesting historical and cultural landmarks. Not only is it the capital of the province of Guanacaste, but it is also only a short drive from the beaches and Papagayo Golden Palms too.
Further north is the historical Santa Rosa National Park that is a wonderful example of the tropical dry forest and has some amazing beaches perfect for surfing, snorkeling, and swimming. This Park is also the site of the most famous battle in Costa Rica's history. The Casona Hacienda, where it all happened, is now a museum where you can learn about how the Costa Rican military defeated William Walker and his mercenaries back in the 1850s.
Guanacaste is also the home of one of Costa Rica´s 9 indigenous groups. The Chorotega once roamed and defended this territory and many of their traditions and gastronomy remain part of Guanacaste life. The small town of Guaitil is where you can learn more about this first people's group and their distinctive painted ceramics that give us further insight into their culture. Guaitil is just an hour from Papagayo Golden Palms, and we can thank the Chorotega for the many corn, herb, and root vegetable-based gastronomical delights that you can savor when dining.
Delightful Dining
While the Papagayo Golden Palms Restaurant has a delicious and varied menu of innovative and traditional dishes, Guanacaste has a wide variety of places to eat from upscale dining to the local restaurant selling typical bites to eat. While exploring volcanoes, beaches, local towns, and national parks, a restaurant will always be nearby as Costa Ricans love their food and the company they share while doing so.
Fresh seafood, tropical fruits, locally grown vegetables, and plants, and of course top-quality beef are just some of the ingredients of the delicious gastronomical experiences you will enjoy while on vacations in Guanacaste. Many restaurants are located overlooking the beautiful beaches too, including Playa Tamarindo and Playa Hermosa so while exploring the blue of Guanacaste, delve into the local cuisine. Traditional dishes will nearly always come with corn tortillas which are part of the local cuisine.
Papagayo Golden Palms can´t wait to be part of your vacation in Guanacaste. Let us show you the very best of Guanacaste´s history, gastronomy, beaches, and the secrets about the beauty and wellness of Blue! Book online for your unforgettable ride!