Welcome to Ficus Sunset Suites
A Nature Lover's Paradise in the Monteverde Cloud Forest
---
Nestled in the breathtaking cloud forest of Monteverde, Costa Rica, the Ficus Sunset Suites offers an unforgettable experience surrounded by nature's beauty. Framed by lush greenery and views of the misty mountains, our hotel provides the perfect escape for nature enthusiasts, adventure seekers, and relaxation seekers alike.
With a commitment to exceptional service and warm hospitality, The Ficus Sunset Suites Monteverde boasts a range of comfortable accommodations to suit every guest's needs. Whether you choose a Deluxe King or a Standard Queen, each room is designed to provide a serene retreat after a day of exploring the wonders of Monteverde.
Our Rooms
Our King and Deluxe Queen rooms provide cozy comfort and a peaceful atmosphere. These thoughtfully designed accommodations offer spaciousness, modern amenities, and stunning views, ensuring a restful retreat for our guests.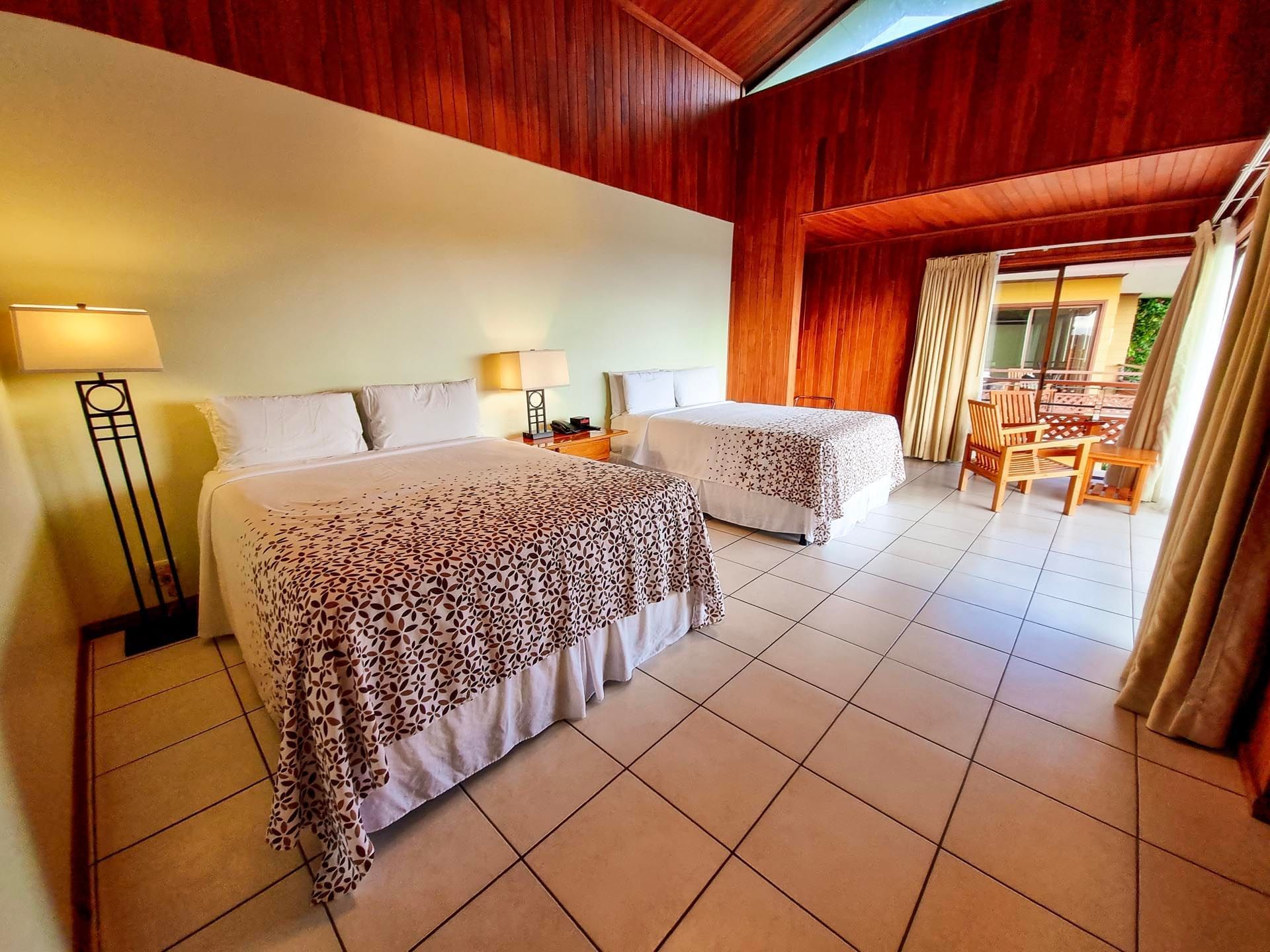 This spacious and elegantly designed retreat offers a host of amenities to enhance your stay.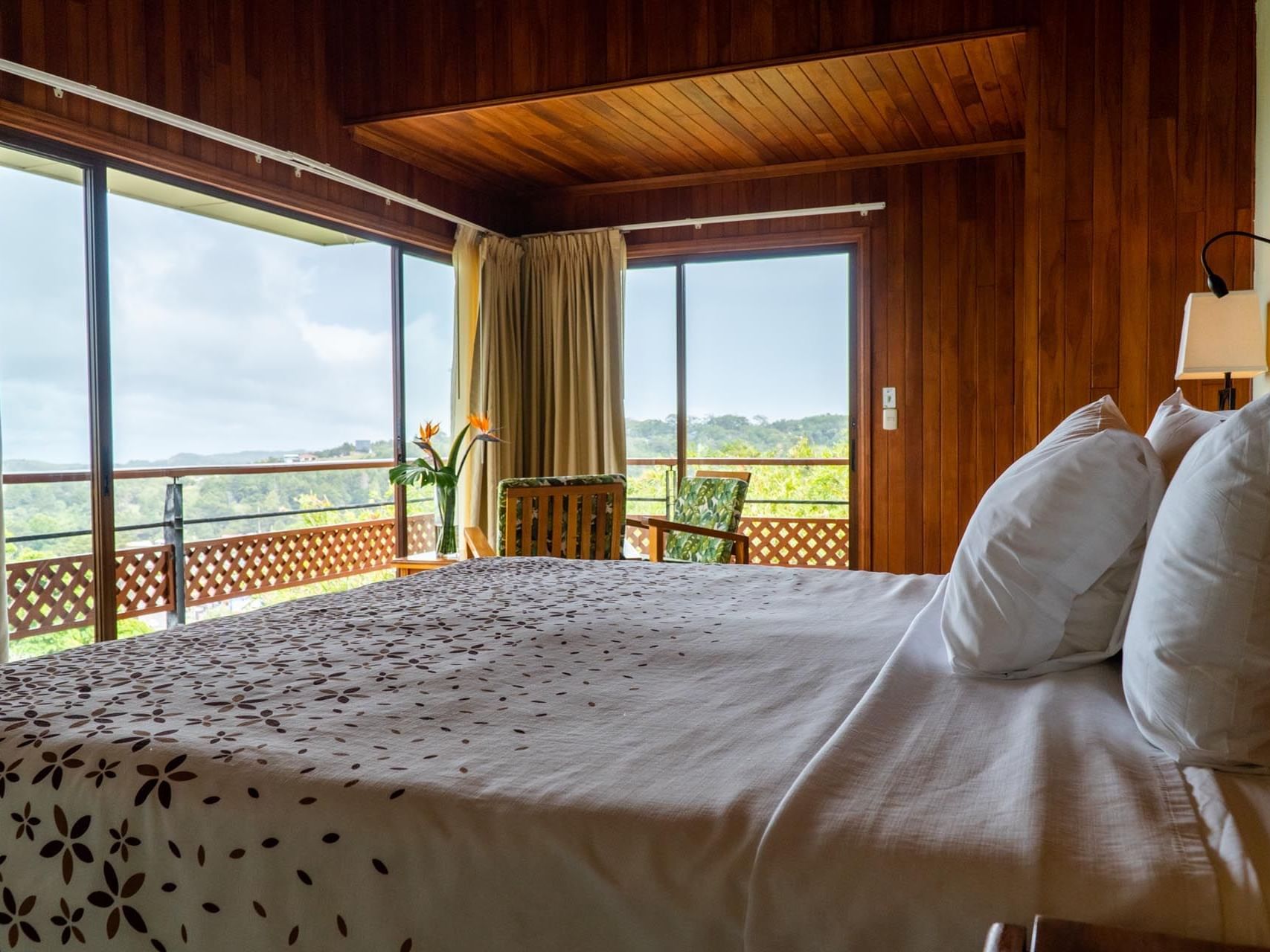 This inviting retreat is designed to provide a superior experience, complete with a range of exceptional features.
Dining
Indulge your taste buds at our on-site restaurant, where skilled chefs create a culinary journey showcasing the flavors of Costa Rica. From traditional Costa Rican dishes to international delights, our dining experience is a feast for the senses, complemented by a warm and inviting ambiance.

Amenities
Immerse yourself in the full array of amenities designed to guarantee a comfortable and unforgettable stay. Additionally, our dedicated staff provides personalized service, ensuring that every requirement is met with utmost attention and care.

The Magic of Monteverde
Our hotel offers an array of amenities to enhance your stay. Start your day by enjoying a delicious complimentary breakfast at our on-site restaurant, where you can savor Costa Rican specialties and international cuisine. Stay connected with complimentary Wi-Fi access throughout the property. If you're looking for some exercise, we have a well-equipped fitness room.
Monteverde is renowned for its diverse ecosystem and captivating activities. Our knowledgeable staff can assist you in planning your adventures, including guided hikes through the cloud forest, thrilling zip-lining experiences, and birdwatching tours. Experience the magic of Monteverde at the Ficus Hotel.
Book your stay today and immerse yourself in the natural wonders of Costa Rica.
Hotel Partners
We are dedicated to providing you with a complete immersion in the Costa Rican cloud forest experience through partnerships with local Monteverde businesses and tour providers. We can help you choose from a wide range of guided tours, activities, and excursions that showcase the beauty and biodiversity of the region.